Team
Our lawyers are a team of experts capable of providing the appropriate level and range of skills and expertise for any task as well as of delivering a prompt, practical, and cost-effective service. Our lawyers are graduates of Russian top Law schools and are fluent in English and some other European languages.
We believe that our in-depth professional experience and a high level of expertise in various legal issues will enable us to provide an integrated service within different areas of legal practice.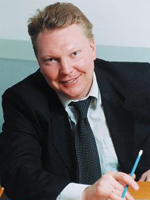 In 1988 Mr. Georgiev graduated from the Moscow Law institute where he specialized in civil law. In 1989 he was admitted to the Moscow City Bar (MGKA). From the very first Mr. Georgiev has been working as an attorney for various domestic and foreign entities, including the Tretyakov Gallery, the History Museum, the Central Revolution Museum. He participated in development of the first Russian credit-card project advising Kredo-bank. In 1992 he had a four-months internship in the UK with the Halifax Building Society as a part of the UK Chancellor of the Exchequer's Financial Sector Scheme including the programme on business finance and business English at the Middlesex University Business School. In 1994 Mr. Georgiev became a leading Russian lawyer in the real-estate division of Linklaters & Paines LLP working both in London and Moscow. In 1997 Mr. Georgiev set up his own legal practice, first as an individual entrepreneur and later as a senior partner in Georgiev & Partners.
Mr. Georgiev is a registered advocate. He is fluent in English.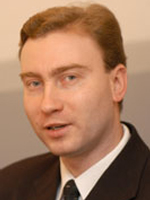 In 1998 Mr Strulev graduated with honors from the Moscow State Law Academy where he specialized in Finance law. Before joining «Georgiev and Partners» Mr Strulev worked as Chief Legal department and later as a Deputy General Director in «Manezhnaya Square» group of companies, where he was deeply involved in legal support of land and property transactions, litigation, etc. At present, Mr. Strulev works in «Georgiev and Partners» in the position of a Senior lawyer and General Director. His main specialization includes legal support of real estate transactions, due diligence checks and analysis of title documents, contract and corporate law.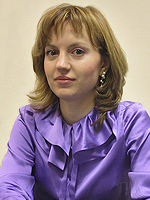 In 2003 Ms. Schurova graduated with honors from the Moscow State University for International Relationship (MGIMO), where she obtained her degree in law. The same year Ms. Schurova was granted the Diploma of commercial language (French) of the Trade and Industry Chamber of Paris. In the year 2009 the Moscow State University for International Relationship (MGIMO) awarded Ms. Schurova a Ph.D. degree. Author of articles and publications in the periodical press (including legal journals).
Ms. Schurova's areas of practice include corporate law, labour law, real estate transactions, development and environmental law, investment law, transport law and dispute resolution. She provides legal support to both Russian and multinational companies. Ms. Schurova is a lead counsel for several well-known Russian developers, an international investment group, Russian affiliates of a multinational producer of oil & gas and agricultural machinery and of a multinational fast-food company.
Alina Schurova is fluent in English and French and also has a working knowledge of Spanish.